Houston Asphalt
Keeping Houston's drivers safe involves more than driver's education and law enforcement efforts. It starts from the ground up – literally. Whether you need parking lot repaved or a residential highway, a professional asphalt contractor is a must. We are licensed contractors who specialize in safety, service, and quality Houston asphalt projects.
We work on asphalt projects of all sizes and scope including:
Commercial asphalt
Parking lots
Residential highways
Private roads
Municipal paving projects
Grading and milling services
Sidewalk construction
Quality Houston Asphalt Services
We have been paving and repaving Houston's asphalt surfaces for over twenty years. During our tenure, we've worked on numerous paving projects and have mastered the art of asphalt quality control. We believe that a quality road paving project is a must – on every job. We adhere to strict asphalt quality control standards.
In addition to being experts in asphalt materials and workmanship, we also understand Houston's unique soil characteristics and Texas Department of Transportation requirements. From density measurements and core sampling to hot mixing pavement, we are fully capable of any Houston asphalt or paving job.
Exceptional Service – Exceptional Reputation
With over two decades of service and a strong commitment to our craft, not only have we built a thriving paving business in Houston, we've also built an exceptional reputation. Our past customers are also our current customers and our best source of referrals for new business. This doesn't simply happen. Rather, trust must be built and we work hard to earn that trust, day in, day out.
We work for customers from public and private sectors including:
Contractors and developers
State, city, and local public agencies
Private organizations
Houston residents
No matter what type of paving job you need done, call the Houston asphalt professionals and ensure that the job is done correctly. When it comes to paving, there's no margin for error!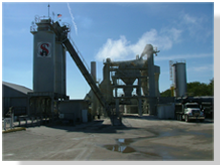 Superior quality. Superior service. Houston Asphalt.

Choosing a paving contractor and asphalt supplier?
Call Houston Asphalt today.



Houston
,TX
,77002
United States